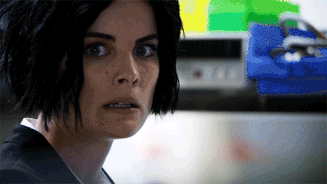 Memories are shown as short flashbacks at specific moments, usually when the character is faced to familiar people, places or events.
These flashbacks show relevant moments from a character's past and each of them have different colors that would depend on the character or how old the memory is.
Per Character
The following is a complete list of Jane's memories.
You'll find detailed information about Jane's retrieved memories chronologically sorted with their respective pictures.
The following is a complete list of Roman Briggs' Memories.
You'll find there detailed information about

Roman Briggs

' retrieved memories chronologically sorted with their respective pictures.|}

| Character | Characteristics | Color | Image |
| --- | --- | --- | --- |
| Jane Doe | Jane's memories are usually from her time as Remi when she was an active member of Sandstorm. It's believed that they're black and white due to her memory wipe, meaning that her memories are hard to retrieve, however they're quite clear and detailed. | Black and White | |
| Roman | Roman's memories, unlike Jane's, are blurry and shorter, commonly shown as flashes. They're also black and white and it's believed that their blurred edges are due to the emotions connected to the memory, that is to say, that his memories from the orphanage are blurry because they represent traumatic events his mind tried to forget. | Black and White | |
| Bethany Mayfair | All of Mayfair's memories shown in the show were from 10 years ago, the antiquity of her memories might explain why they're shown in a sepia tone. Unlike Roman and Jane, Mayfair's memories weren't erased and this could also explain why their memories are black and white while the rest of the team has different colored memories. | Sepia | |
| Kurt Weller | | Blue | |
| Robert Borden | | Yellow-ish | |