LATEST EPISODE
NEXT EPISODE

Love You to Bits and Bytes
Season 5, Episode 10
(July 9, 2020)
Iunne Ennui
Season 5, Episode 11
(July 23, 2020)
As Ivy races to retrieve the devastating stash of ZIP bombs, but the remaining members of the team must rely on the help of a longtime thorn in their side, the very unstable genius Kathy Gustofson.
Turn off your mind relax and float down stream…it is not dying…it is not dying.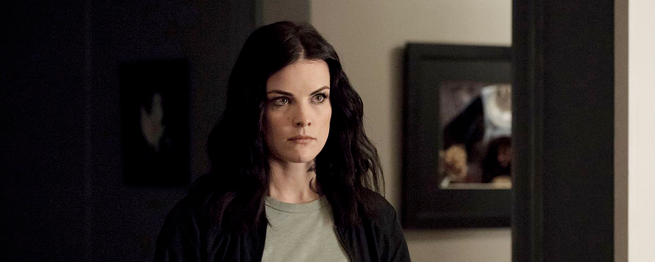 Can we get some teaser of what the Season 4 finale of Blindspot will look like for both Reade and Zapata? –Tony
Reade and Zapata 'shippers have reason to be optimistic as the NBC drama (returning May 24) heads toward its Season 4 finale. Though the agents still have some major trust issues to work through, series creator Martin Gero says "they both want" a romantic relationship to happen. "They just don't know how to do it because that trust was shattered," Gero teases. "It's certainly at the front of her mind, and it's something he's very aware of and open to, as well. But it's complicated. We'll be exploring that a lot in these last few episodes."
BLINDSPOT SEASON 5 PROMO VIDEOS
| | | | | | | | | |
| --- | --- | --- | --- | --- | --- | --- | --- | --- |
| Blindspot 5x11 Promo "Iunne Ennul" (HD) Season 5 Episode 11 Promo Series Finale | | Blindspot 5x09 Promo "Brass Tacks" (HD) Season 5 Episode 9 Promo | | Blindspot 5x08 Promo "Ghost Train" (HD) Season 5 Episode 8 Promo | | Blindspot 5x07 Promo "Awl In" (HD) Season 5 Episode 7 Promo | | Blindspot 5x06 Promo "Fire & Brimstone" (HD) Season 5 Episode 6 Promo |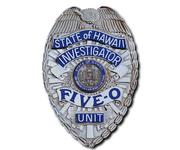 Disclaimer
Please note that this site is not in any way affiliated with NBC or any other persons or organizations responsible for the production of Blindspot. All trademarks and copyrights belong to their respective owners, and are used here under the terms of Fair Use. All images and videos © copyright of NBC.
Community content is available under
CC-BY-SA
unless otherwise noted.