LATEST EPISODE
NEXT EPISODE

Everybody Hates Kathy
Season 4, Episode 19
(Arpil 19, 2019)
Coder to Killer
Season 4, Episode 20
(May 24, 2019)
The team discovers an international conspiracy when a deadly weapon is stolen, Jane supports Weller when someone from his past dredges up painful memories, and Patterson and Rich contend with their newly-released hacker accomplice.
A horrifying and vengeful villain threatens the FBI. Weller considers his priorities. Zapata and Reade try to navigate their living situation. Patterson explores a budding interest.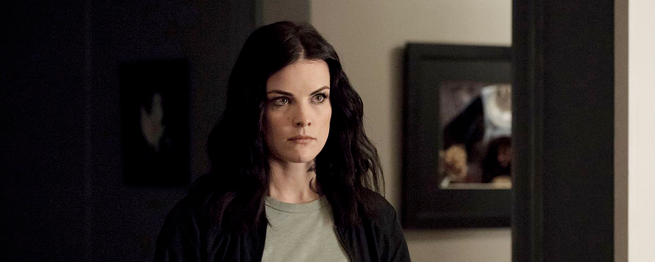 Can we get some teaser of what the Season 4 finale of Blindspot will look like for both Reade and Zapata? –Tony
Reade and Zapata 'shippers have reason to be optimistic as the NBC drama (returning May 24) heads toward its Season 4 finale. Though the agents still have some major trust issues to work through, series creator Martin Gero says "they both want" a romantic relationship to happen. "They just don't know how to do it because that trust was shattered," Gero teases. "It's certainly at the front of her mind, and it's something he's very aware of and open to, as well. But it's complicated. We'll be exploring that a lot in these last few episodes."
BLINDSPOT SEASON 4 PROMO VIDEOS
| | | | | | | |
| --- | --- | --- | --- | --- | --- | --- |
| Blindspot 4x20 Promo "Coder to Killer" (HD) Season 4 Episode 20 Promo | | Blindspot 4x19 Promo "Everybody Hates Kathy" (HD) Season 4 Episode 19 Promo | | Blindspot 4x18 Promo "'Ohana" (HD) Season 4 Episode 18 Promo ft. Bill Nye | | Blindspot 4x17 Promo "The Night of the Dying Breath" (HD) Season 4 Episode 17 Promo |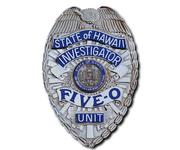 Disclaimer
Please note that this site is not in any way affiliated with NBC or any other persons or organizations responsible for the production of Blindspot. All trademarks and copyrights belong to their respective owners, and are used here under the terms of Fair Use. All images and videos © copyright of NBC.