LATEST EPISODE
NEXT EPISODE

Love You to Bits and Bytes
Season 5, Episode 10
(July 9, 2020)
Iunne Ennui
Season 5, Episode 11
(July 23, 2020)
As Ivy races to retrieve the devastating stash of ZIP bombs, but the remaining members of the team must rely on the help of a longtime thorn in their side, the very unstable genius Kathy Gustofson.
Turn off your mind relax and float down stream…it is not dying…it is not dying.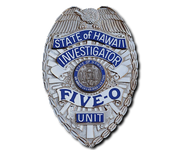 Disclaimer
Please note that this site is not in any way affiliated with NBC or any other persons or organizations responsible for the production of Blindspot. All trademarks and copyrights belong to their respective owners, and are used here under the terms of Fair Use. All images and videos © copyright of NBC.